Shortly after the addition of the Socio-cultural and Education Pillar in BIMP-EAGA in 2015, the Socio-cultural Development Working Group (SCD) agreed to institutionalize a signature event which will serve as venue to foster stronger connectivity among the peoples of the region. Budayaw, portmanteau of the Bahasa "budaya" which means culture and the Filipino "dayaw" which means good or beautiful, aims to strengthen the ties within the region through a celebration of its cultural diversity and heritage. Budayaw is a grand cultural exchange of the BIMP-EAGA held every two years, hosted by each of the member-states. The first Budayaw Festival was held in 2017, in General Santos City, in celebration of the 50th Anniversary of the ASEAN where Philippines was the host.
Bearing in mind the goal of the SCD -to enhance people to people connectivity- Budayaw specifically aims to:
Showcase the diversity of creative expressions of the BE region;
Raise public awareness and appreciation on the landscapes and aspirations of the peoples of the region;
Foster understanding and solidarity among the multi-cultural populations of the BE;
Mobilize collaboration and convergence of multi-stakeholders, public and private.
To attain the above objectives, the following components are organized:
Features a "papanok", a migratory bird that traverses the East ASEAN Growth Area region. Its multicolored plumage that symbolizes luck also represents the colors of the flags of Brunei Darussalam, Indonesia, Malaysia and the Philippines (BIMP). The intricate "okir" (traditional lace work design) depicts the flourishing of fronds and vines, signifying the interconnectedness of the four nations. Beneath the logo is the ancient Baybayin script that reads "bu-da-yao", a neologism made by combining the Malay word "budaya" ("culture, "heritage") and the Filipino word "dayaw" ("bounty", "prayer", "beautiful"). This ultimately encapsulates the essence of the BIMP culture: a celebration of peace, bounty and diversity.
The Brunei Darussalam Indonesia Malaysia Philippines East ASEAN Growth Area (BIMPEAGA) is a sub-regional economic cooperation designed to spur economic development in the lagging subeconomies of member countries. Established in 1994, BIMP-EAGA covers the entire sultanate of Brunei Darussalam; nine provinces in Kalimantan, Sulawesi, the island chain of Maluku, and Papua in Indonesia; Malaysia's federal state of Sarawak, the federal territory of Labuan; the federal state of Sabah; and Mindanao's 26 provinces and the province of Palawan in the Philippines. BIMP-EAGA has a total and land area of 1.6 million square kilometers and a combined population of over 60 million people.
With the end goal of narrowing the development gaps among its member states, the BIMP-EAGA economic cooperation focuses on five strategic pillars, which are connectivity, food basket, environment, tourism and social-cultural and education. Both the government and private sector have been playing an active role in ensuring the implementation of programs and projects in each strategic pillar.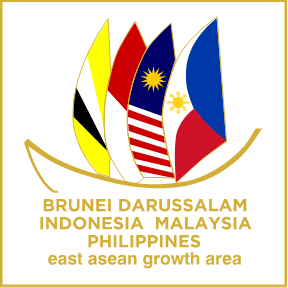 Budayaw 2017 Theme Song
Written and Composed by Joey Ayala
Oneness
(Sermon for the BIMP-EAGA)
by Virgilio S. Almario
Chairman, National Commission for Culture and the Arts National Artist for Literature